Just another casual Friday when Ms. Tito calls the roll & we get straight into our work but not on Friday the 1st of March, It was our picnic I totally forgot I only brought a bottle of water on the way to school but no enough lunch but I survived.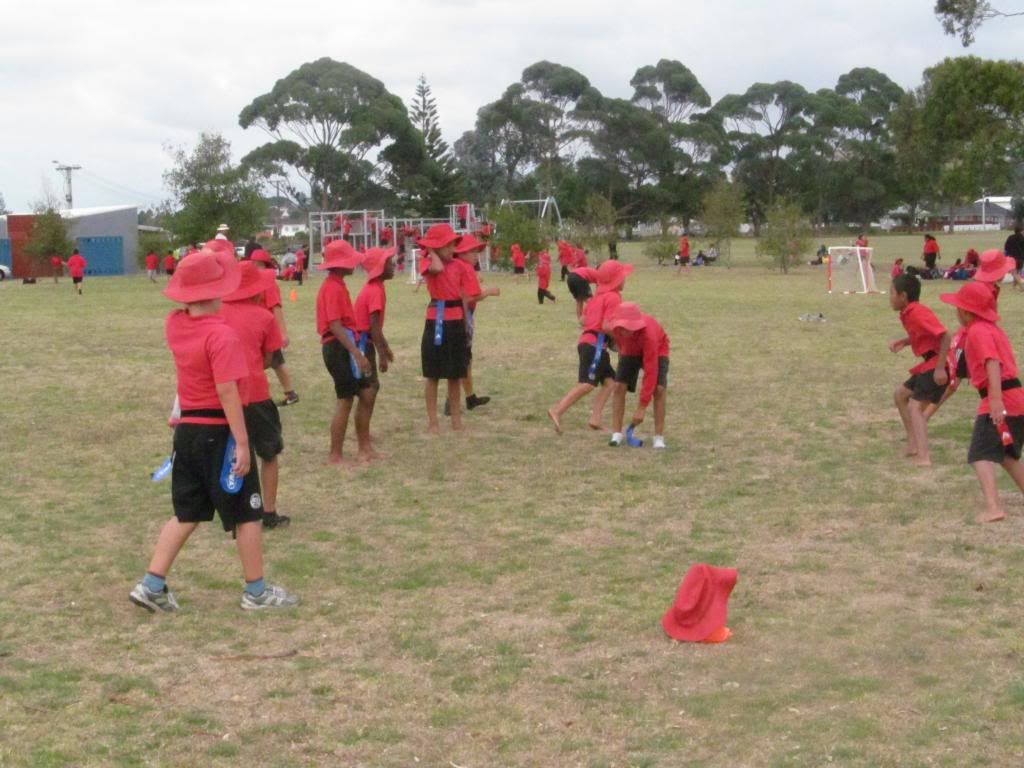 Heading over to touch, I got to the field the ball got passed to me straight away but I got touched. My team was down by 2 tries, & we couldn't seem to get a try, but Jabez ran through the gap & ran fast as from Jessiah, he tried to catch him but he couldn't so that made us 1 try behind, until Potaua set up a try for Lorenzo and he gased it. I think I was the only person that at lest tried to catch him, he was too fast.
(RippaRugby) The Next game I was really excited to play was Rippa Rugby. Straight away Taniela gave me the tag & I quickly ran and joined the game just about when I was going to score a try one of the little boys tagged me. I tried setting up a few tries but they all failed. Rippa Rugby was the highlight of the day for me because after a few minuets Frankies Dad Abel said" STOP, lets play some League then all of the boys where excited because we had a referee.
(Food) I forgot my lunch & I had 2 carton's Orange Juice in my bag with 2 packets of Grain waves.
That was the best Picnic ever I felt amazing, after that windy but cold day a the Pt England Reserve.