Last week on Thursday afternoon we had the opportunity head down to Omaru Creek to cut down some flax. Before we got to cut down some Flax Ms. T gave us some rules, Here where the RULES: we were not allowed to cut down the Pepi(Baby) the plant in the middle, we could not cut the Harakeke the was on either side of the Pepi because those are the guardians of the baby.It is the Matua(Father) Whaea(Mother). Flax is really is taonga like (Paunamu), o Maori ancestors , because it helped Maori people to make Kete(Bag) traditional skirts such as Piu-Piu.
Not everyone got a Pocket Knife each but some of our students got handed a Knife and rushed off, My friend Nathanial came back with a huge piece were where all jealous because he had a really big piece. Then finally I got handed the Knife off I went some people where playing around. I was seeking around to where most people had cut thier Flax. Sadly time was up and we had to go I never got a piece of flax.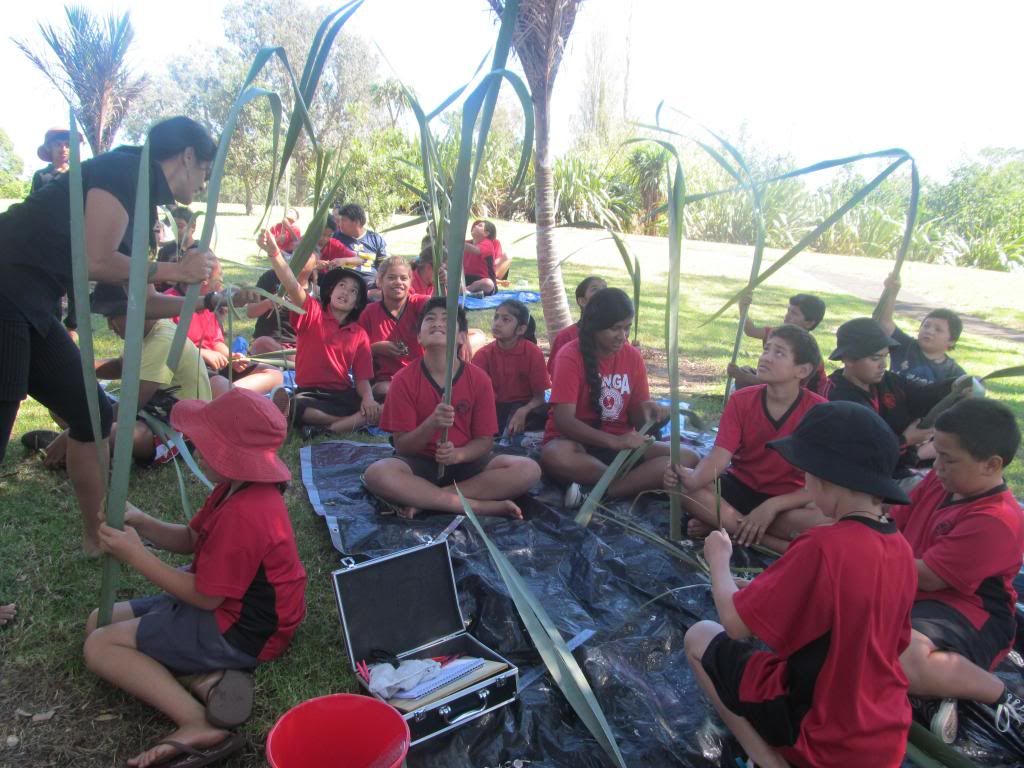 I didn't get the chance to make a flower made out of Flax but I reckon everyone else enjoyed this wonderful experience. Check out our
class Blog
for some more amazing Graphics & amazing Writing.